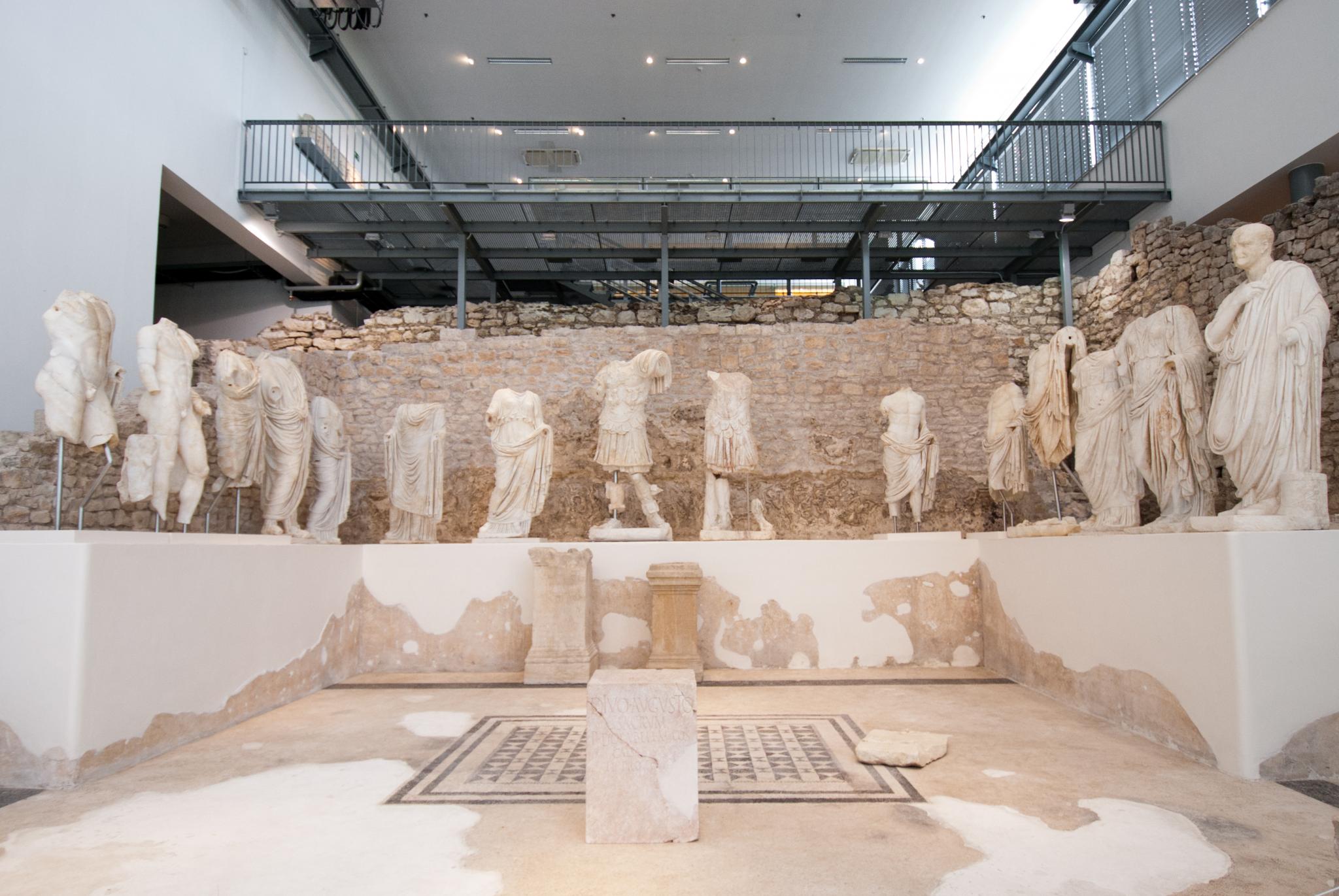 ARHEOLOŠKI MUZEJ NARONA
The Narona Archaeological Museum is the first in situ museum in Croatia, which means it was built on the archaeological site itself, specifically on the remains of the Augusteum temple from 10 BC, dedicated to the emperor Augustus. The museum hosts perfectly preserved statues of the Julius Claudius imperial dynasty, as well as numerous other exhibits, such as pottery, coins, jewellery and many others. Dating from between 3rd century BC to the 15th century AD, they all speak of the significance and wealth of the ancient Roman town of Narona, second in size and importance on the east Adriatic coast.
Apart from the museum itself, many remains of ancient Narona can be seen built into the stone houses of the modern village of Vid. The most famous of these is the Ereš tower from the early 19th century. The Narona Museum regularly hosts various events such as Museum Night, museum education events and International Day of Museums. During the summer you can visit the Roman Night at Narona, an annual festival depicting everyday life in Roman times.
Photo gallery